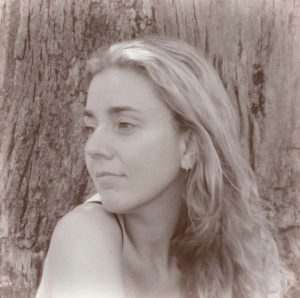 There is always something we can do to make the world a better place. This is my way.
At a very early age, I felt fascinated by the simplicity and complexity of nature and life itself. I was always attracted to be in contact with nature in all its forms, admiring each one as a true miracle. I've always felt an immense respect for life and I really believe that every life is a miracle and should be respected as such.
That connection with nature and life makes me very sensitive to the reality that our world is experiencing these days. A very critical moment in so many aspects. These realities, affecting people, animals, as well as the environment, are really overwhelming for me, and I felt the need to do something about it.
That's why in 2015 I made the decision to resume my artistic career and devote my artwork to what inspires it: The preservation of life. I've always been very committed to many causes and now, through my artwork, I'm contributing to many charities by donating a percentage of the sales of all my work to support organizations that are working hard every day, making a difference for people, animals and the environment.
I believe that no one can save the world by themselves, but all of us can do our part. We can always be part of the solution.
My art is simple and as it's inspired by the preservation of life, my source of inspiration is Nature. Its endless shapes, colors, patterns and wonderful species with whom we have the luck to share the fate of the planet.
As a self-taught artist, I began as a realistic painter and started exploring other forms of art such as drawing and sculpture too. Keeping a naturalistic touch, I am now exploring different styles, techniques, materials and media, working in a way more according to my spirit and personality: Sometimes delicate, smooth and some others more rustic. I'm always looking for different ways to capture the personality and grace of each species in my Wildlife artworks and to capture the sublime beauty of Nature.
This is my artistic journey through Life and all the beauty in it. I really hope you enjoy it.
☮ & 💖